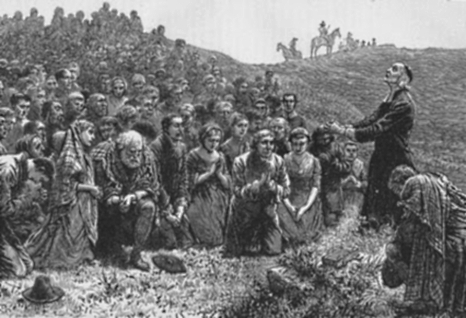 There has been a Covenanter Church in Convoy for over 200 years. Following work in the area in the second half of the 18th century, Convoy Covenanter Church was formed in 1802. Our present building was built in 1879.
The Covenanter Church has it's roots in Scotland and those ministers who came over to Ulster to pastor Scots Presbyterians at the time of the plantation. These Presbyterians were sometimes referred to as 'Covenanters' due to their adherence to solemn promises (or covenants) by which they vowed to uphold Jesus Christ as King in the Church and over the State. We gladly share this aspiration, and the name Covenanters, with them.
To read more about the Covenanters, visit the Reformation History website.