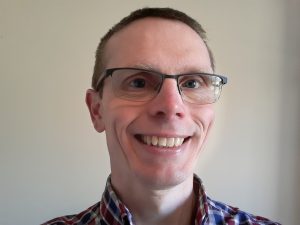 Our minister is Stephen Wright.
Stephen grew up on the north coast of Ireland, before moving to Manchester to study science. (While there he followed Manchester City in the third tier of English football!) After that he moved to Belfast to study theology, and then came to Donegal in 2002 to work with the church here.
He is married to Joanne and they have 5 children, 1 dog, 2 cats and 3 chickens! In his free time he likes to juggle and unicycle, but not at the same time! … yet!!
If you would like to chat to Stephen about anything, you can contact him here.
---